Wallpapers
Here are some Unicellular wallpapers to adorn your computer! You can download from here or from Webcomic Wallpapers.
Downloading Instructions:
Choose the background you want to download.
Find out the resolution of your monitor (see below these instructions).
Locate that resolution text under the background image.
Right click the link and click "Save Link As" to download.
Enjoy!
Your Screen Resolution:
Droplet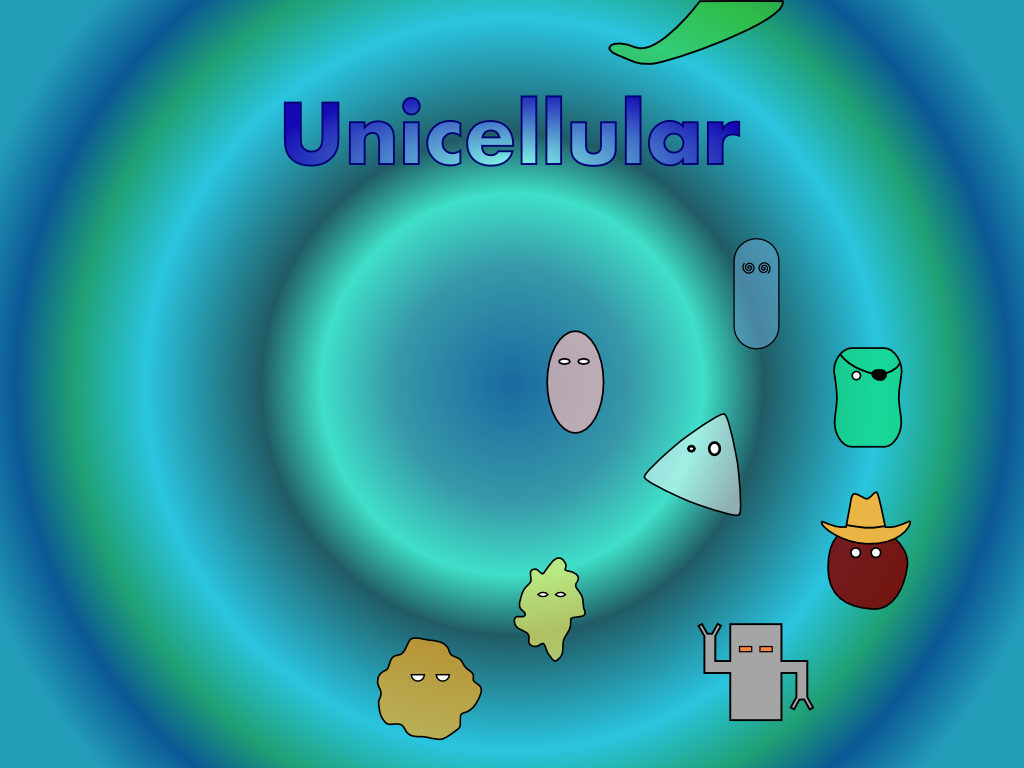 Kurt Stamped

Unicellular
by
Tom Helmuth
is licensed under a
Creative Commons Attribution-Noncommercial 3.0 United States License
.
This means you are free to copy and share these comics, but not to sell them.
More Information
Powered by
Smack Jeeves
.